Lectern Light
Lectern Light
About this lectern light:
This LED light uses 12v power and plugs into a socket on the lectern top.
It comes with a 12v plug pack which plugs into 230-240v mains power at one end and into flying lead (1.75m long). You can use this with either of the following:
1. Arc2 lectern with mic mounts:
Plug the light into one of the sockets in the lectern top, and the power supply into one of the flying leads coming out of the base (make sure it is the correct lead).

2. Waterfall lectern:
Plug the light into a microphone cable and feed it through the shock mount and the body of the lectern. Plug the power supply into the other end of the microphone cable (make sure it is the correct lead).

Avoid plugging a microphone into the 12v power (we have wired the light and plug pack so it should not damage a microphone if you plug it into the 12v by mistake but don't risk it.)

Freight
Freight Prices
| | | | | |
| --- | --- | --- | --- | --- |
| | Australia | Australia-Express | Rest of World | Rest of World-Express |
| $0-100 total order | AUD $20 | AUD $40 | AUD $50 | AUD $75 |
| $100-500 total order | AUD $20 | AUD $60 | AUD $90 | AUD $135 |
| $500+ total order | AUD $30 | AUD $120 | AUD $120 | AUD $180 |
Add 10% GST to orders sent within Australia
Freight Times
| | | | |
| --- | --- | --- | --- |
| | Australia | Asia/Pacific | Rest of World |
| Normal freight | 1-7 days | 4 days | 8 days |
| Express freight | 1-3 days | 2-3 days | 5 days |
-
Asia/Pacific includes Singapore, HK, Malaysia, Indonesia, Korea, Japan, Taiwan, NZ.
- Orders are sent every Tuesday and Friday. This will affect the freight time.
For example, if you order on a Friday afternoon, your order may not go until the following Tuesday.
- May take extra time to clear customs in your country.
- Freight times are a guide only. Times may vary.
- See
How To Buy
page for more exact times within Australia.
You might be interested in...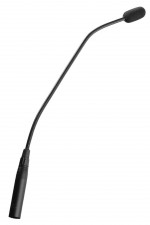 About this lectern microphone- Countryman- noise cancelling:

We tested every lectern microphone we could get our hands on and found this to be the best by far.
​Like noise-cancelling headphones, but in a microphone. This means you don't need a shock mount. You need phantom power on your sound desk or amplifier.

More about this lectern...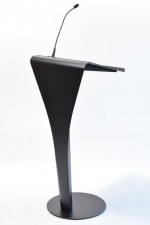 About this W2 educational lectern:

This lectern has been designed with centres of education in mind. It is strong yet lightweight and includes shock mount to help with sound issues.
It is durable yet easy to move around. If your school or institute of education requires a logo or slogan to be applied to the front, it has a large area suitable...